From the day we bought the Apache, it needed an engine rebuild. Perhaps the biggest factor in its poor-running was the Rochester Quadrajet carburetor. I know they are a fine when in good condition, but this one was well past its "use by" date. It was in need of a complete rebuild or replacement.
We tolerated the crappy running motor while busying ourselves with body and interior jobs, and brakes, and steering. Until one day, this happened. The truck had been sitting for three days on a slope with the nose down. I tried to start it but the battery wasn't strong enough to turn it over. After charging it up for half an hour, I checked the voltage and gave it another try. Still it wouldn't turn over!
Inspecting the engine, I noticed a couple little puddles of gasoline on the intake manifold. Then the light bulb went on… I reckoned that the Q-Jet's floats had caused the needle valve to stay open, filling the motor with gasoline. Remember, the Apache's fuel tank sits high, inside the cab. I pulled a spark plug and found that, sure enough, the engine was locked up because the cylinders were full of premium unleaded.
So, I removed the rest of the spark plugs and cranked over the engine, pumping the gas out of the cylinders. I'm not sure if the idea of getting started with the engine rebuild came before or after the fireball. I do know the fireball looked impressive from the driver's seat. And Russel's response time with the fire extinguisher was also impressive. These events provided the final impetus to get going on the rebuild, and the final nail in the coffin for the Q-jet.
p.s.:  DO remember to disconnect coil wire next time.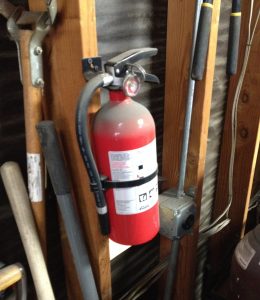 I visited a couple of local machine shops specializing in engine rebuilding and estimated that I could expect to pay at least $1200 for a complete rebuild. I trusted both of these shops and knew they would deliver a solid value, and it was tempting to just load the engine into the pickup and get it back a week later ready to install.
Instead, we decided to save some bucks and have a go at the rebuild ourselves… something Russel and I had always looked forward to doing. Tallying the bills after we finished showed we spent a little less than $500 on the rebuild plus another $290 (which would have been added to the professional build, as well) for a used Edelbrock carburetor and manifold. Check out the engine rebuild article for details.