After declining to rebuild my neighbor Wendy's Triumph TR6 for a few years because I was too busy building these old trucks, she finally approached me with an offer I couldn't refuse. "Give me $250 and send another $250 to my favorite charity, and it's yours." Thus began a two year rebuild… not at the Barn but in my garage at home.
My plan for this narrative is just to post pictures of the process, with captions. I'm sure that there will be posts dedicated to specific problems and solutions, but this build story will be heavy on photos.
Here is the current state of the TR6 as of Fall 2021…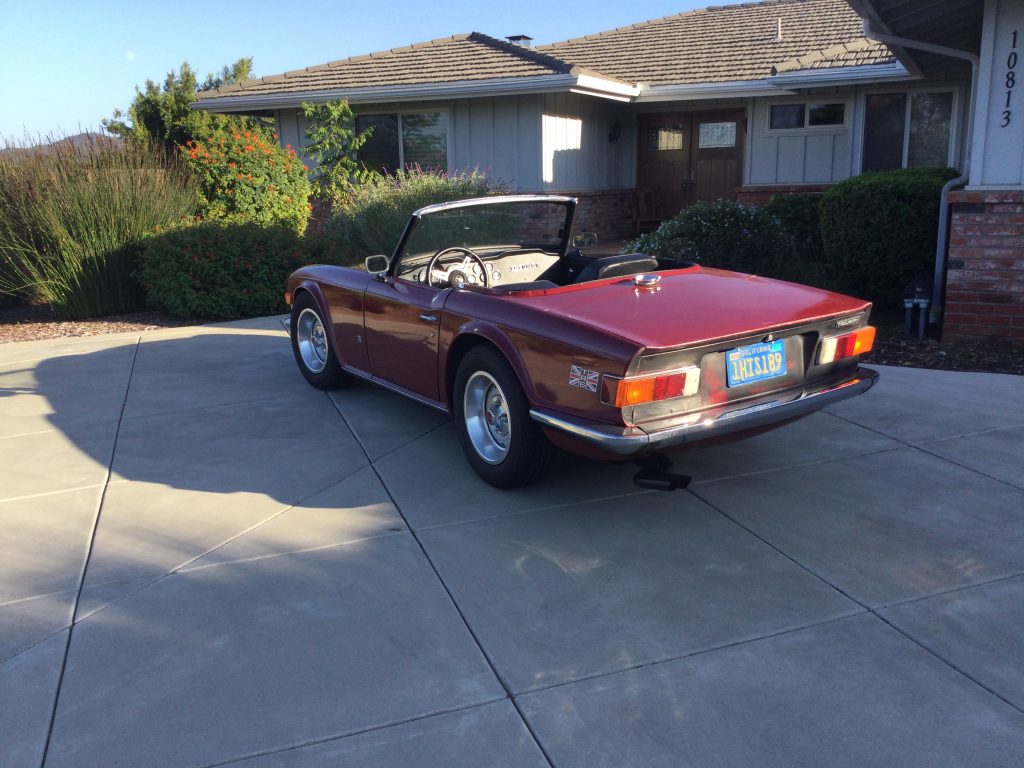 Enjoy the (mostly) photographic narrative of the two year journey. Click on the Triumph link in the table of contents at the top or left side of the page for a complete archive of posts. There is a list of vendors we used on this project in the Stuff We Like post.