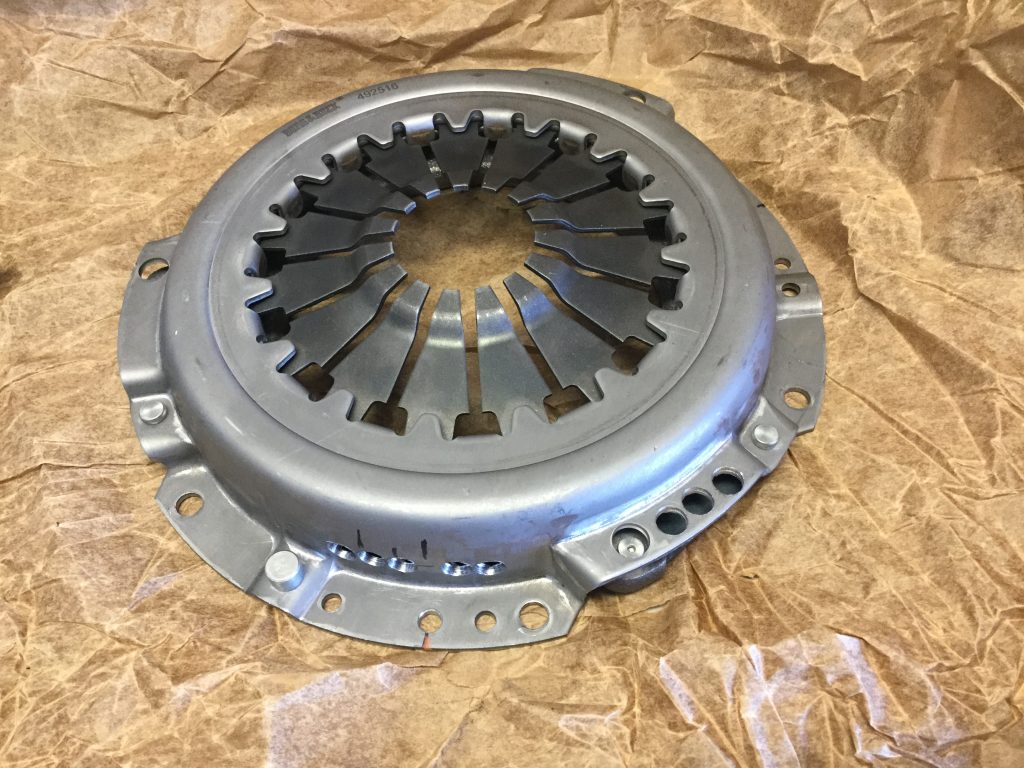 I brought the engine block and cylinder to head to Casey down at HDS Autoparts & Machine Shop in Escondido, California. Along with those heavy pieces I dropped off the following:
GP3-110 camshaft; ATI Super Damper; lightweight steel flywheel; new clutch and pressure plate; hardened valve seats; new valves; ARP head studs — all from Goodparts. I brought Casey my matched-weight set of County .020 pistons/rings/pins from Wishbone Classics. I also brought him my crankshaft; new timing gear; and my lightened 640 gram connecting rods. And probably other stuff I'm forgetting. Anyway he got the entire rotating assembly from damper to pressure plate.
HDS cleaned and magnafluxed the engine; bored the block and installed cam bearings; bored the cylinders .020″ and surfaced the block; peened my modified connecting rods; kissed the small end of the rods; modified the rods for ARP rod bolts; installed cast iron valve guides and hardened valve seats; polished the crankshaft; machined .140″ from the cylinder head; and balanced the entire rotating assembly. The compression ratio should be in the area of 9.5:1 with the milled head.
With the matched piston and rod weights, there wasn't much to do on the rotating assembly except for the pressure plate. As you can see from the photo above, quite a bit of drilling (metal removal) was needed to balance that puppy. Should be smooth sailing, especially with the inherent smoothness of the six.
Postscript: the spec I gave Casey for the valve guide height was from the factory manual. That was a big oops, explained in the engine assembly article later.