Sometimes you just get lucky. As you can see below, the interior of the '48 was destined for the trash bin. So, after taking some measurements we headed for local wrecking yards to see what we could find. We knew we were looking for gray leather, so armed with measuring tape and a few tools, we started our hunt.
Our first stop was a yard in Oceanside where you pay a couple bucks to enter, and pull the parts yourself. As we neared the end of our walk-through, a relatively pristine 2002 Pontiac Aztek was dropped off. Eureka! Everything about the second row seat shouted "take me home." Dimensions – check; color – check. And the seat was removed by simply pulling up on a release bar at the front. Best of all… the price:  we took it home for less than fifty bucks!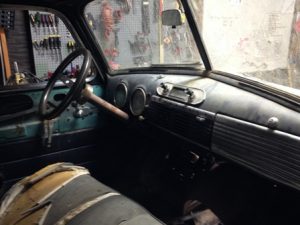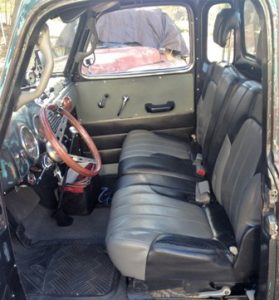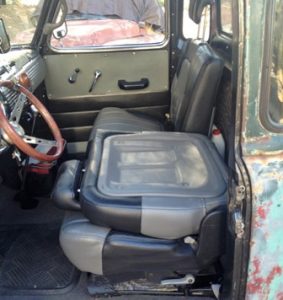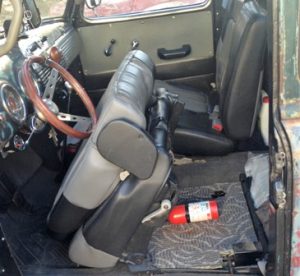 By just pulling up on a bar at the front of the seat, the entire assembly lifts out of the truck. A good find for a grand total of $47.50 plus our time to install in the truck. The Pontiac Azteks weren't pretty, but they are interesting cars, especially with camping accessories.