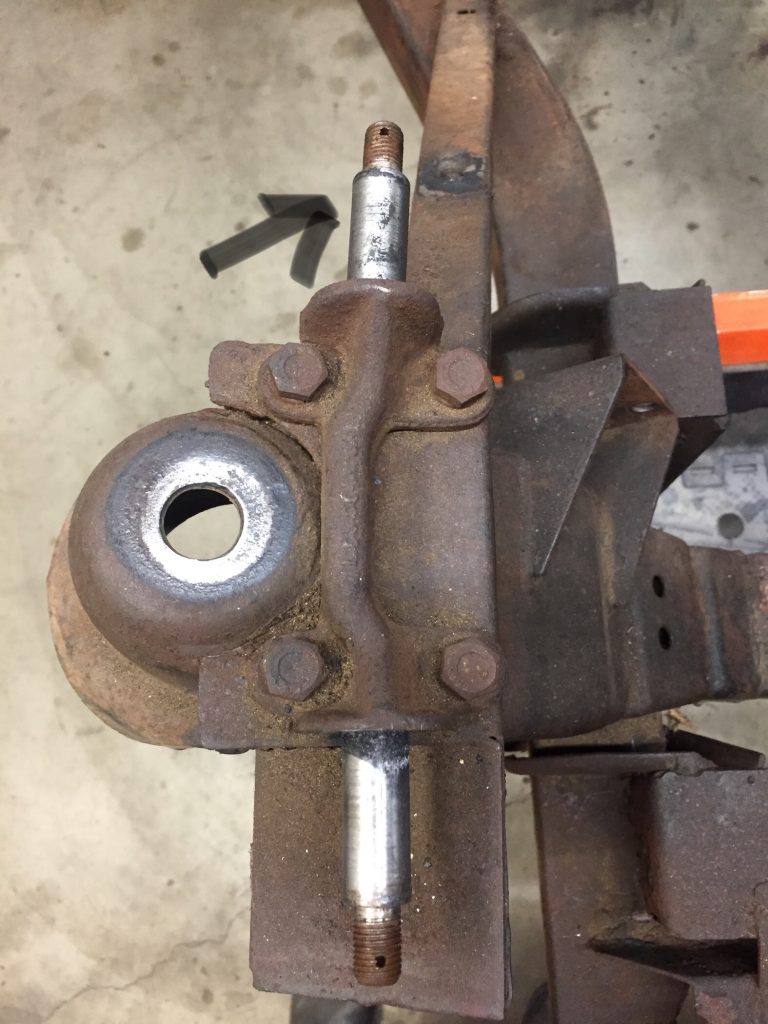 As I looked over the frame after removing the body, I was really pleased at the absence of rust and absence of cracks in the usually suspect areas. However, upon closer inspection it was obvious that the car had taken a hit in the right front corner. The direction of the hit seemed to be from the right front wheel on a vector through the driver's head, as if it had been driven into a culvert and struck something immovable.
I thought about taking it into a body shop that had frame straightening equipment, but ultimately decided that a little work with a porta-power hydraulic ram would solve my problem. Well, that along with some new parts and a bit of welding. I was already planning on replacing every bit of the car that could possibly be worn, so adding few more pieces to replace bent parts was no big deal.
The porta-power worked great pushing the shock/spring tower back to where it belonged. We're only talking about 7/16″ but the frame is a little springy so it had to be pushed a bit further than that to allow for spring back. I replaced both upper fulcrum pins (left and right side of the car), welded the shock tower where it had come apart, and then trusted that I could get the alignment right when it all got bolted back together. And it worked out perfectly.