Here are a few pictures depicting the state of the Triumph after sitting outside under a fabric car cover for twenty years… thank goodness it resided in Southern California. But it was truly a rodent hotel.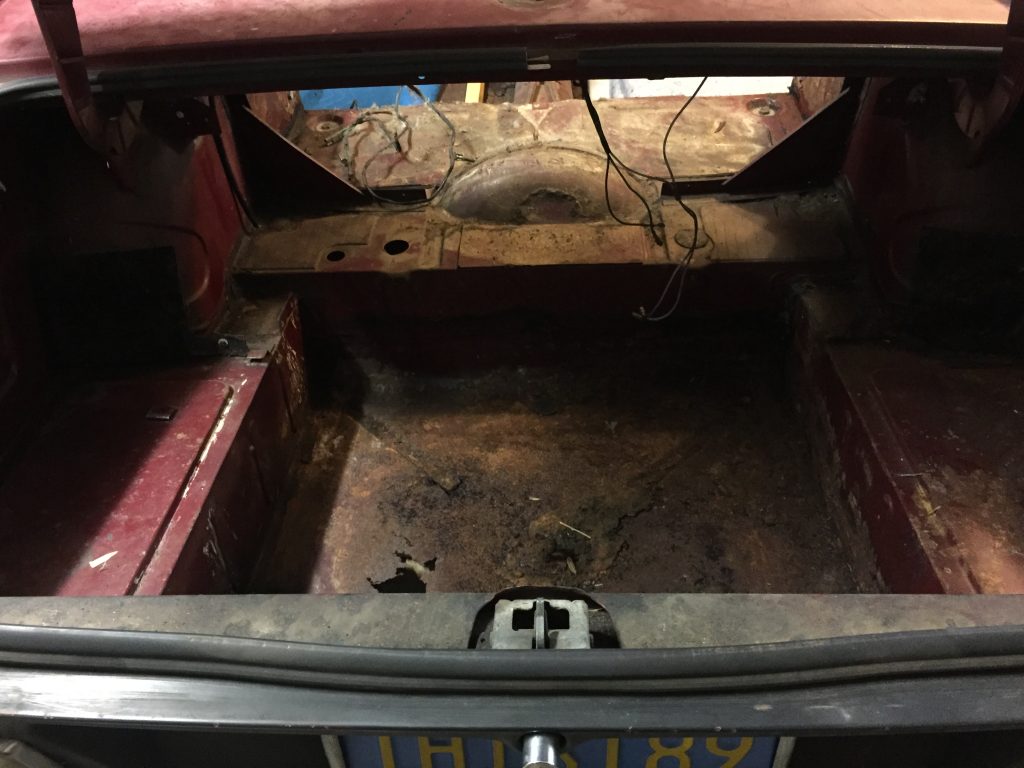 Clearly we are looking at new floor pans in the passenger area, as well as the trunk. And pretty much everything else!
One word of advice for you when cleaning out an old car that has been host to rodents… MASK! The trunk, for example was at least four or five inches deep in droppings and twigs and nut shells and dirt. Gross.
I was somewhat careful about wearing a mask as we filled a garbage can with rodent droppings and shells and whatever the heck all that other stuff was, but not as careful as I should have been. My lungs have literally never been the same since that original cleanup. This is serious advice, heed it, please! Best practice would have been a good painter's mask with dual filters, reasonably priced at Harbor Freight. I did utilize one, but there were occasions when I just wore a paper or cloth mask… that is not sufficient.